Amarr Steel Garage Doors
There are nine different collections of Amarr steel garage doors. They offer models with different styles, designs and construction. The common thing that they share is the make. Steel is a strong and durable metal. When it is protected with weather-resistant paint or another suitable type of sealant, it becomes more resistant to rust and corrosion. The brand's different models are made from steel sheets with varying thicknesses. It is possible to go for a unit made from heavy duty steel or steel with standard gauge.
Trust the services of our acclaimed company! With our maintenance, garage doors last long and endure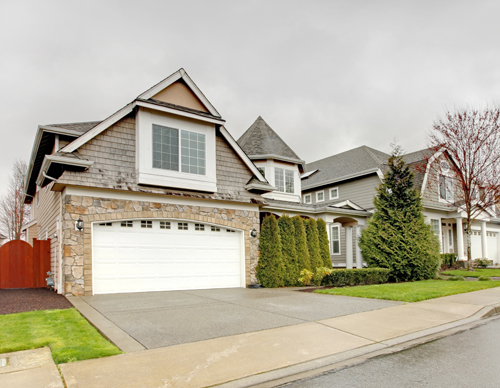 There are two style options with the steel units of the brand. The first one is the carriage house door style. The overhead doors are made to resemble their old counterparts with double design and swing operation. Hillcrest, Oak Summit and Classica are the collections offering standard models in this style. The Carriage Court models have the same style, but they come with special overlay trim for a more unique look. The models in the Designer's Choice collection can come with R-value as high as 19.40.
Thetraditional style models have uniform design with raised rectangular panels. They are designed to match the traditional style of American homes. The Heritage doors with traditional style are made from heavy-duty steel. The standard options include the Lincoln and Stratford models. An Olympus door can have an R-value of 19.40.
All traditional and carriage house Amarr steel garage doors come with a range of panel design, window design and color options. The structure options include single, double and triple layer construction. The first option involves just a single layer of steel. The second type of structure has polystyrene panel added to the back to the steel layer. The triple layer structure has an additional layer of steel. The insulating material can be polystyrene or polyurethane.